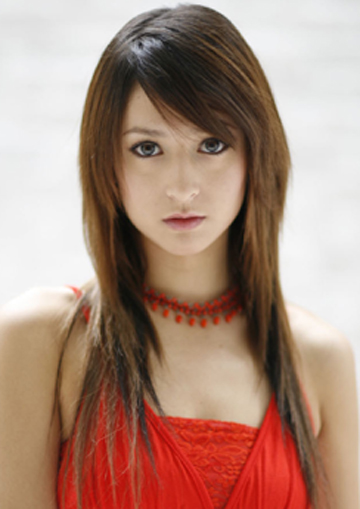 Leah Dizon was born as Leah Donna Dizon on September 24, 1986 in Las Vegas, Nevada. She is a model, singer, and a TV personality in Japan.

Profile of Leah Dizon
Stage name: Leah Dizon
Real name: Leah Donna Dizon
Birthday: September 24, 1986
Blood type: O
Hometown: Las vegas, United States
Size: T167 B86 W62 H90
Language: English (Japanese conversation)
Hobby: Singing, Dancing, Painting
Nationality: American (Half French American and half Chinese Filipino)


Leah Dizon Fever and Career:
After graduating from high school, Dizon decided to pose for the cover features of various import-car magazines. One year after her pictures were posted up on the internet, she already had 2,000,000 hits from search engines. Following the advice of her fans, Dizon sent a demo tape with model photographs of herself to a talent agency in Japan and in April of 2006, after being accepted, she immediately moved to Tokyo.

In October 2006, she released her first photobook titled Petite Amie, which was ranked as the third best selling photobook of that year.


On February 14, 2007, she released her first CD single and DVD package, Softly under the record label Victor Entertainment(VIZL-216), which peaked at number #7 in the Oricon Weekly Chart. At the same time, she also released her second photobook titled Hello! Leah.

On May 30, 2007, Dizon released her second single Koi Shiy, which also peaked at #7 on the Oricon Weekly Chart. The title track is described as a 'grooving, up-tempo dance song' and the single features 2 B-sides: Could you be that one? and Love Story.[5] The title track, Koi Shiy? is being used in a Lotte TV ad while Could you be that one? is being used in a PlayStation 3 Ninja Gaiden Sigma TV ad, with Dizon starring in both commercials.

Her third single entitled L?O?V?E U was released on August 8, 2007.

Leah released her debut album "Destiny Line" on September 12th, 2007. The CD+DVD Edition contains 14 tracks, 10 of which was penned by Leah herself the single PVs as well as a special album PV "Again and Again". The CD Only Edition contains the digitally released remix of Koi Shiy?, called Koi Shiy?? (yasutaka nakata-capsule mix).

Leah Dizon's third photobook titled Heaven, was released on October 5, 2007, including a DVD.

Leah Dizon Gallery and PhotoShoot

Leah Dizon In USA Premium Edition Exposed

Image of Leah Dizon in Bikini

Topless Photo of Leah Dizon in Hawaiian Outfit

Picture of Leah Dizon in Underwear



Leah Dizon Playstation 3 Commercial Youtube Video Clip


For more Leah Dizon Wallpapers, Leah Dizon MP3, Leah Dizon Video, and Leah Dizon Photoshoot, check out her official website here.
0 Commented, Add Yours:
Recent Posts