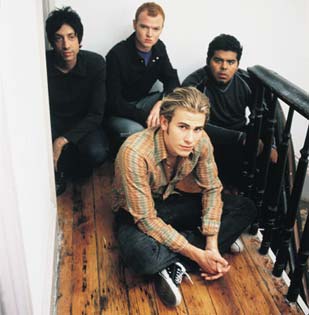 US rock band Lifehouse will be here in Philippines for a one-night show on July 26 at the Araneta Coliseum. This will be their first ever concert in Manila.

To buy tickets or for reservations, visit to the TicketNet website at www.ticketnet.com.ph. Prices are the following:

Patron VIP (Reserved Seating) 4,890 pesos
Patron (Reserved Seating) 3,890 pesos
Lower Box (Reserved Seating) 3,890 pesos
Upper Box A (Reserved Seating) 1,890 pesos
Upper Box B (Free Seating) 990 pesos

If you are not familiar with the band, I am sure you heard their popular hits like Hanging by a Moment, You and Me, First Time, Whatever it takes, Breathing, Sick Cycle Carousel, Spin, and more!!!
0 Commented, Add Yours:
Recent Posts