Wu Chun and Calvin Chen will be in Manila on July 12. Yippeeee!!! Wu is so cute and I can't wait to see him in person. Both stars play a role in Romantic Princess and are member of the Taiwanese band Fahrenheit.

Based from the report of TV Patrol World, the two heart-throbs are set to appear on different ABS-CBN programs. I am just wondering what TV shows - maybe in Pinoy Dream Academy 2, Boy and Kris, or maybe Wowowee... Exciting!!!

Who doesn't find adorable? Definitely not me. He is a cutey, so with Calvin (He is the guy on the rightmost on the photo below).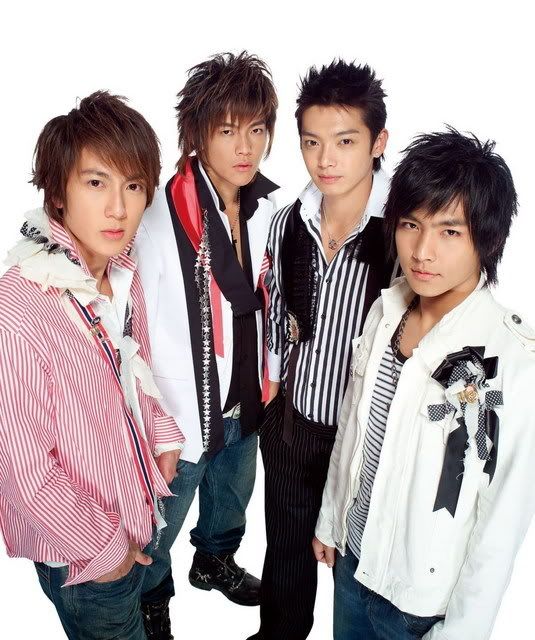 8 Commented, Add Yours:
July 3, 2008 at 5:23 AM
July 6, 2008 at 5:31 AM
July 8, 2008 at 3:28 AM
July 8, 2008 at 7:44 AM
July 8, 2008 at 9:24 PM
July 11, 2008 at 10:42 PM
July 21, 2008 at 3:16 AM
July 21, 2008 at 3:20 AM
Recent Posts