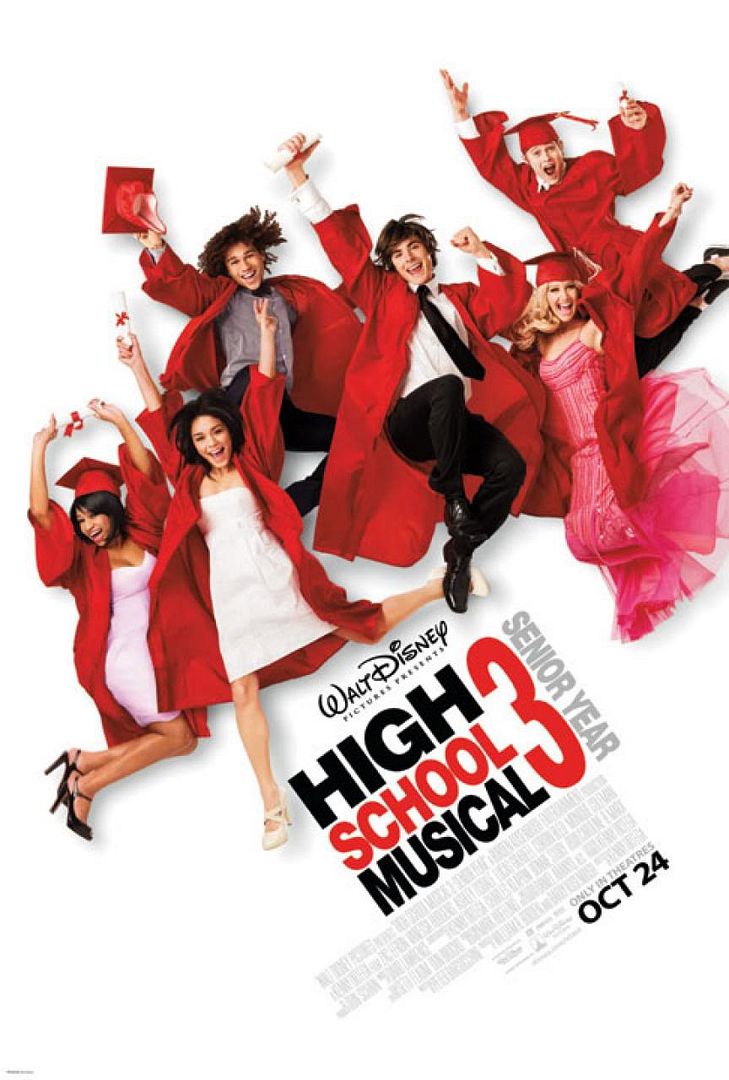 High School Musical 3: Senior Year release date is set on October 24.

The confirmed re-appearing casts are: Zac Efron as Troy Bolton, Vanessa Hudgens as Gabriella Montez, Ashley Tisdale as Sharpay Evans, Corbin Bleu as Chad Danforth, Bart Johnson as Coach Jack Bolton, Leslie Wing as Lucille Bolton, and Alyson Reed as Ms. Darbus.

Below is the High School Musical 3 track list:
1. Laughter (Cast)
2. Mixin' My Turn (Troy)
3. Dance In The Rythm If U Wannabe (Sharpay & Sharpettes)
4. Our Prom Time! (Cast)
5. Let's See It (Darbus & Jack Bolton)
6. I am Over You (Sharpay & Gabriella)
7. Miss Is Coming to Here (Ryan & Gabriella)
8. The Dress (Cast)
9. Hollywood in School (Sharpay, Taylor & Kelsi)
10. I Was Thinkin About Everytime (Gabriella & Troy)
11. It Will Never End (Cast)

Below are two video clips of the High School Musical 3 Movie Trailer. Reviews about the movie will be available soon.




Note: Another upcoming movie: Harry Potter and the Half Blood Prince soon this November!!!
0 Commented, Add Yours:
Recent Posts